Visit Lisbon like a Local - Our Secret Places & Off the Beaten Track Tips
We, the Secretplaces team, are based in Lisbon. As a guide to some of the most beautiful and authentic places to stay, we thought it is about time to share our local knowledge and favourite spots in Lisbon with you. True secret places that have not been set-up to cater for the masses of tourists arriving every day but that still have the original Portuguese charm.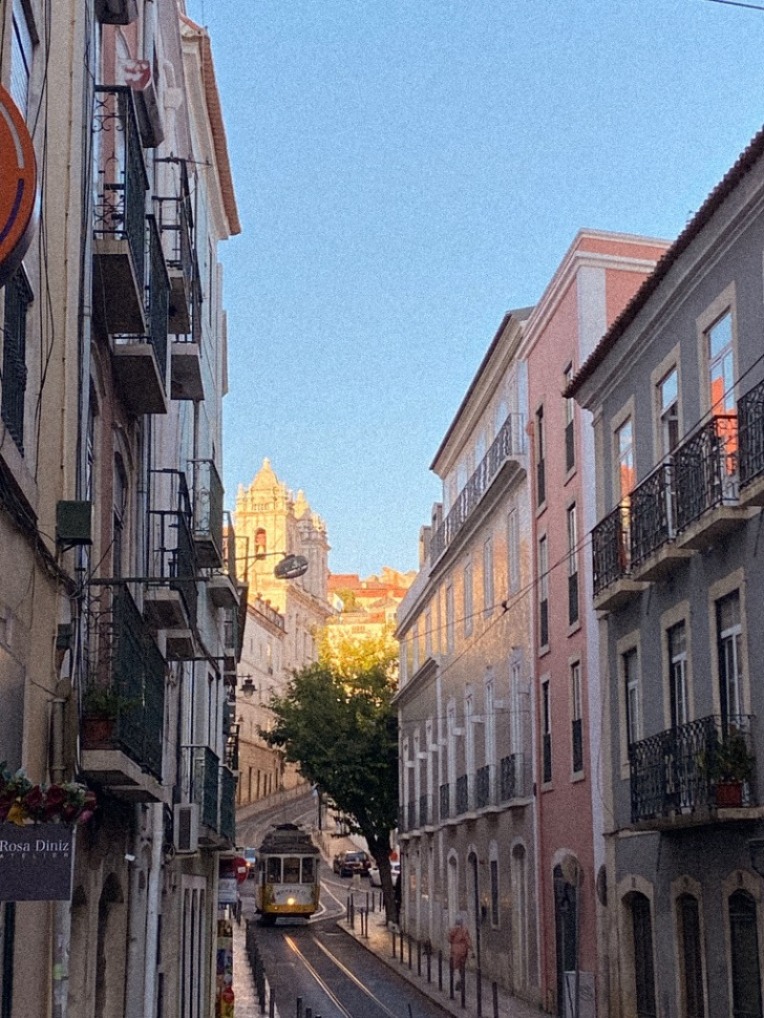 Walk around the city
The best thing you can do to get an authentic feel of Lisbon is to walk around its streets and get to know the neighbourhoods. Besides the city centre and Alfama, there is many beautiful and more authentic districts like Príncipe Real, Santos, Estrela or Campo de Ourique.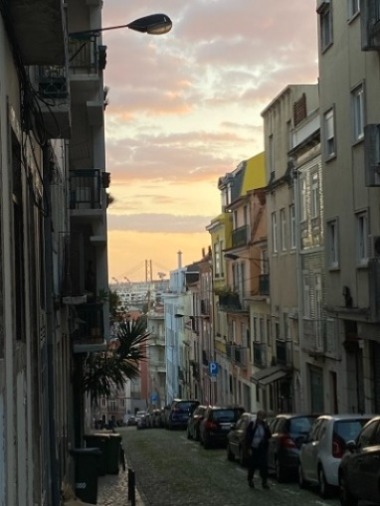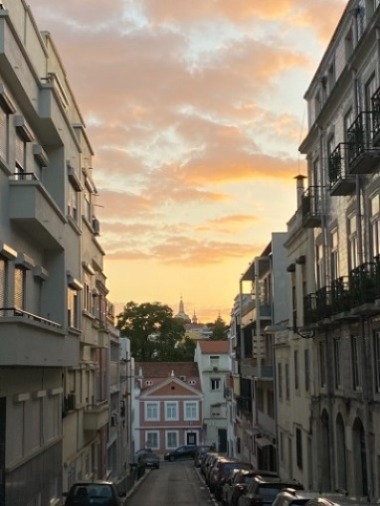 Authentic Secret Places in Lisbon
We highly recommend checking out these authentic and Portuguese-owned places that are not touristy & 'hip' but will show you how the city was before it was discovered as a top ten travel destination.
Doce Real - best empanadas and super friendly owners
Pastelaria 1800 - Local, cheap and very fast
Taberna da Esperança - Altentejano food to share
Pastelaria Versailles – old style coffee and pastry shop near Saldanha
Da Noi - modern food, cool ambiance, hidden
A Obra - modern food, nice to sit outside, green street
Café da Garagem - beautiful view and cool vibe
Pavilhao Chinês - hidden gem, decadent in a good way, quirky and fun, going back two centuries
Merendinha do Arco – great typical Portuguese cuisine in the city centre
Cantinho Lusitano
A Baiuca – a beautiful Fado restaurant with a lot of charm
Marisqueira Nunes – great seafood restaurant near the Jerónimos monastery
Tasquinha do Lagarto – local Traverna
Ze dos Cornos – a favourite of the locals for a reason
Ze da Mouraria – fado restaurant with traditional food and famous for its great cotfish
Expensive & high quality
Cervejaria Ramiro
100 Maneiras
Belcanto – Michelin star restaurant
Mercado Campo de Ourique
Mezze in the Mercado de Arroios – authentic Syrian restaurant, run by former refugees
Ponto Final - famous for its view and fresh fish, on the other side of the river, always fully booked so try to reserve in advance or get there early and get in line to get a table with no reservation
Atira-te ao Rio - beautiful sunset view, very nice staff & food quality, great fresh fish, you also need a reservation or get there a bit before the opening hour and you will get a table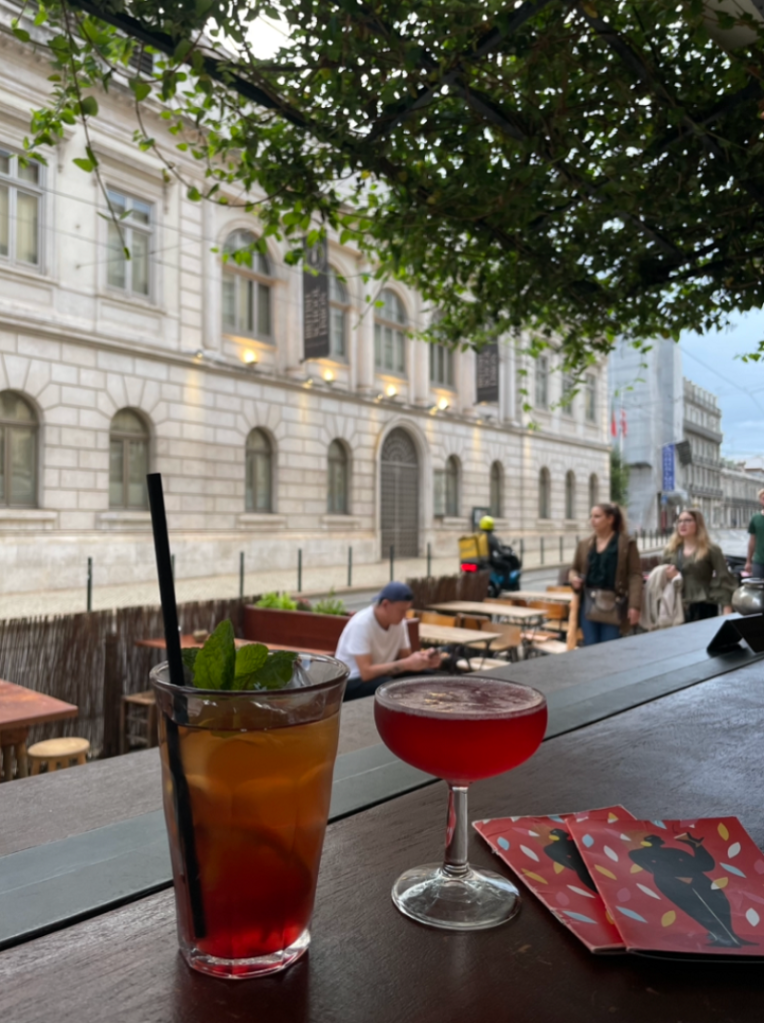 Fun Bars
Lisbon is well known for its great nightlife, though it can be very overrun and a tourist trap if you stick to the main party streets. Hence why we collected this guide of some places we recommend if you are looking for a night out with a good atmosphere.
Di Marzano - Best Cocktails and nice atmosphere
Vaga - Hipster chic but good vibes and cocktails
Vino Vero - cool, young and great tapas
Café Janis - expensive but fun Cocktails
Procópio
Café Klandestino
Casa Independente
Pensão Amor - also loved by local Portuguese people
O Bom o mau e o vilão - also locals come here
Machimbombom - fun place, good ambience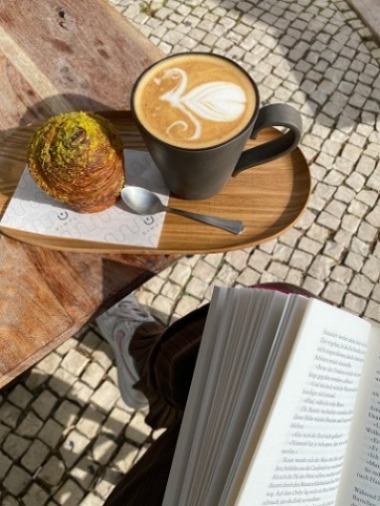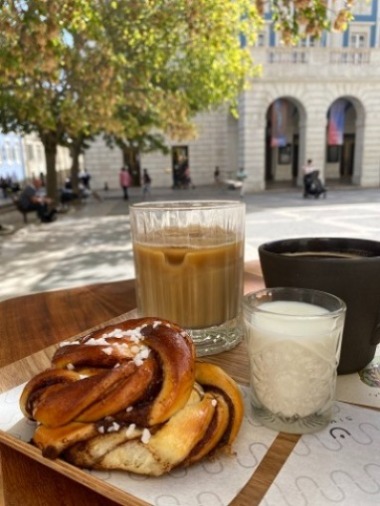 Delicious Bakeries
We know that France makes great pastries and Scandinavia the best cinnamon rolls. But did you know that you can find pastries from all around the world: french pain au chocolat, croissants or cinnamon buns, but of course also the big variety of Portuguese pastries and baked good the country has to offer. Because Portuguese love their pastries just as much as the French or Scandinavian people.
Portugal is known for Pasteis de Nata and it is simply impossible to find "the best" because everyone you ask has a different opinion. But the writer of this article is in charge of telling you theirs: Manteigaria.
You can get the most famous Pastéis de Nata at Pastéis de Belém. The place is super touristy and overcrowded – but it is possible to avoid the long waiting line if you just get them to-go. They are indeed very delicious, but Manteigaria are just as fresh and better in my opinion.
Manteigaria Fábrica de Pastéis de Nata – possibly the best but hard to tell
A Carioca Vegan Nata - vegan pastéis de nata and actually so good!
Simpli Coffee - not a bakery but their pastries they sell are so good
Barü.Ba Pastry - amazing little pastry artworks
Scoop' n Dough - amazing Donuts & Ice Cream, very well rated on Tripadvisor and has won many awards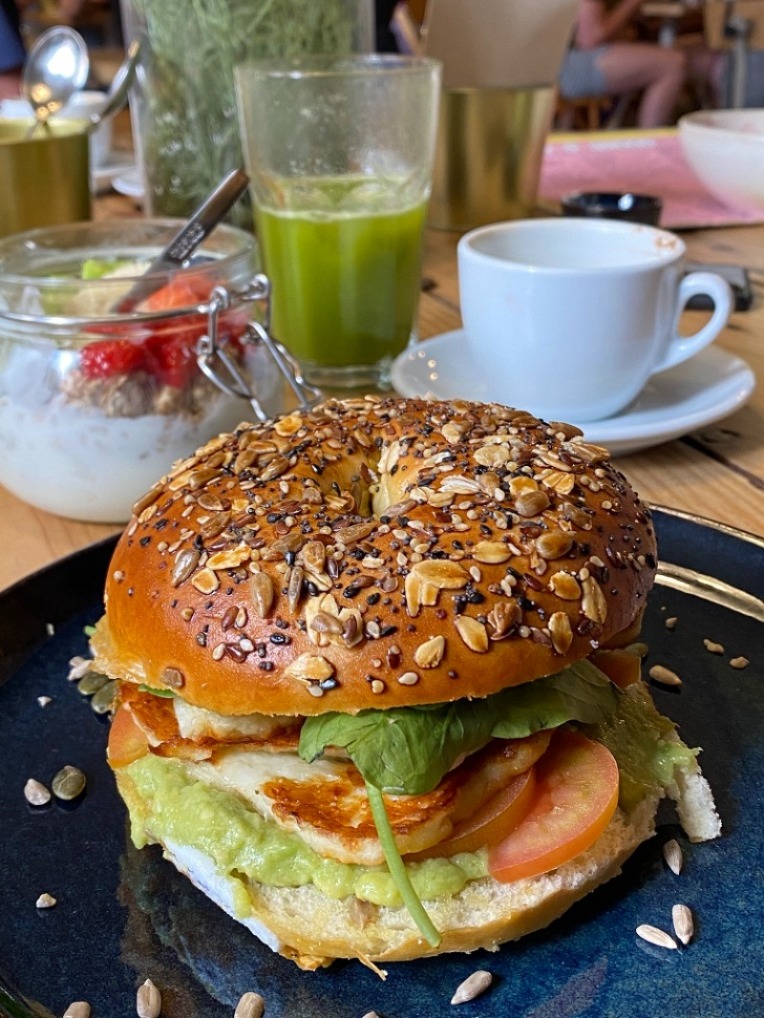 Fauna & Flora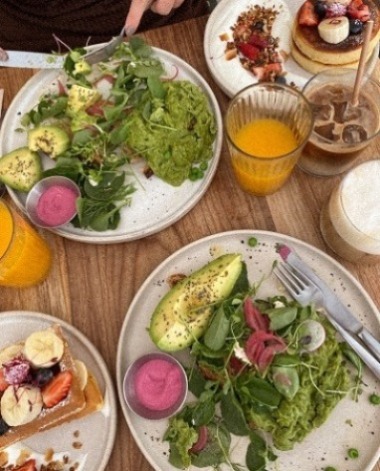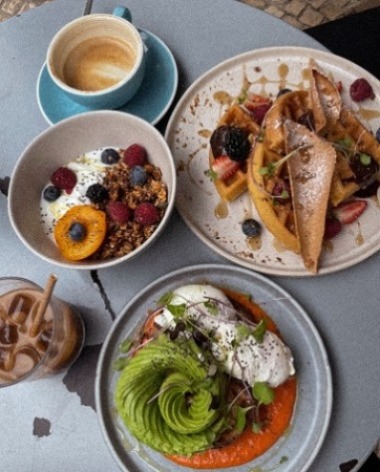 Heim Café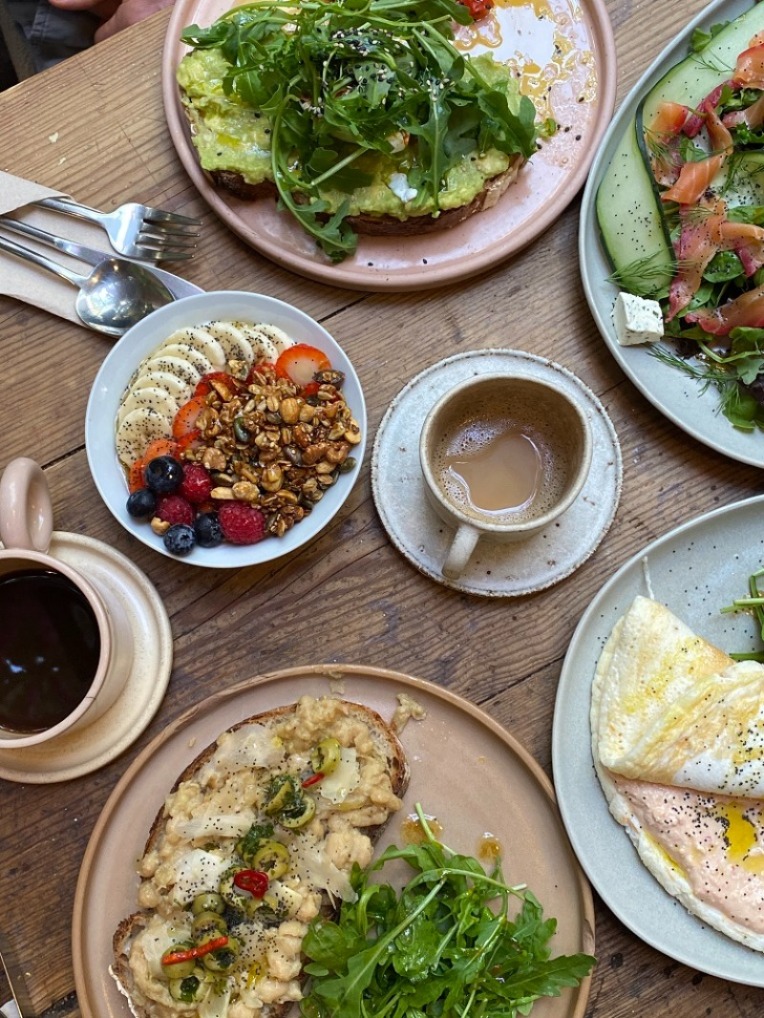 Fancy Brunch
Brunch in Lisbon is amazing. Might remind you of Australia or California, if you've ever been, but so much cheaper! Lisbon is known for its amazing brunch cafés: less local, more hipster-fancy but with very good food, coffee and pastries. You can get an amazing big brunch and coffee for less than ~18€
Heim Café - very beautiful food, amazing creative dishes, great waffles, nice location and you can sit outside
Flora & Fauna - great big brunch menu with many different options, big venue with many indoor and outdoor seating
Marquise - nice backyard to sit outside and amazing pastries, very pretty interior and great breakfast and lunch with a more selected menu
Hello, Kristof – magazines, coffee, pasties and brunch, small but has great vibe, the menu is selected but the food and drinks are of great quality
Dear Breakfast – they have three locations and you can find all the brunch classics on their menu, well prepared and the staff is super nice
Comoba - nice ambiance and food, it is possible to work with a laptop here so there are many digital nomads
Miolo, Belém - very pretty interior and the food looks stunning and tastes great
Fábrica Coffee Roasters - best coffee, roasted in Lisbon and amazing banana bread as well as a small breakfast menu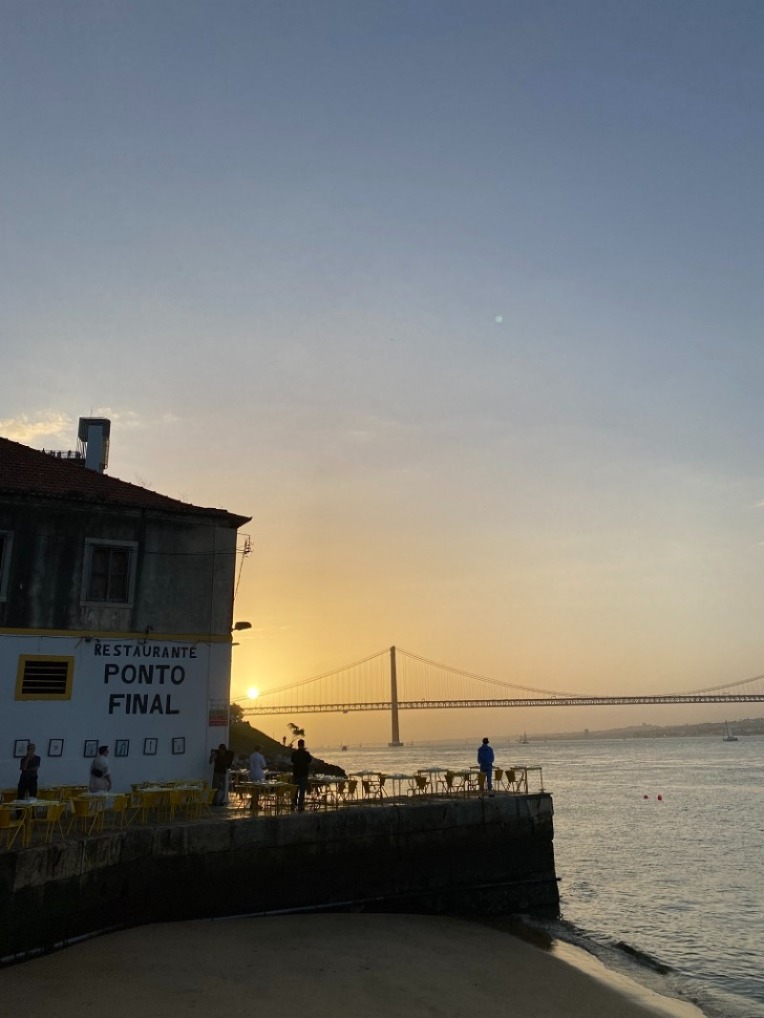 Great Restaurants to try
Valdo Gatti Bio Pizza - great pizza, big menu with a lot of variety, super friendly staff
O Botanista - high quality food, a bit more expensive but made with special ingredients and a more creative cuisine
Shiso Burger – Burger but Asian, a very fun cuisine to try
Lupita – a small shop with a few seats with great fresh pizza and a nice vibe
The Green Affair – amazing vegan dishes and desserts for a pretty cheap price, menu is changed seasonally
Organi Chiado - daily changing menu with a great variety of freshly made dishes
La Sharada - possibly the best pizza in town
Sushi (Rua das Trinas 22) - amazing Sushi all you can eat for 15€ with great quality, the venue is simple but nice
Farès - middle eastern cuisine with amazing quality, great cocktails and a wonderful ambience
Café Manhã - middle eastern cuisine, a big menue to choose from dishes from many different countries
ODAAN - a hidden Indian place, not pretty but the food is exceptionally great and it's cheap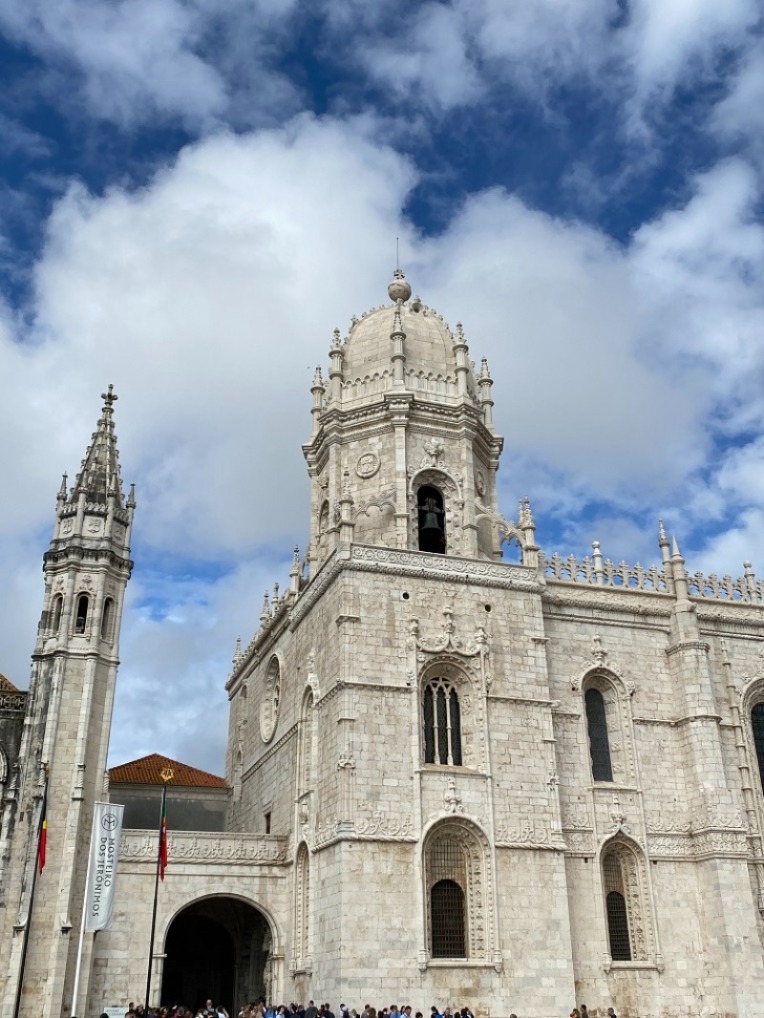 Museums to check out
If you come to Lisbon, you will realize that there is a museum around every corner. From a national coach museum in Belém, to a national tile museum, to Museum de Marinha, Museum de Oriente, about Design and Fashion, Pharmacy, Money or Contemporary art. There is many many museums to stroll around in Lisbon on a bad weather day.
Museu de Arte
Contemporary art museum
MAAT
MUDE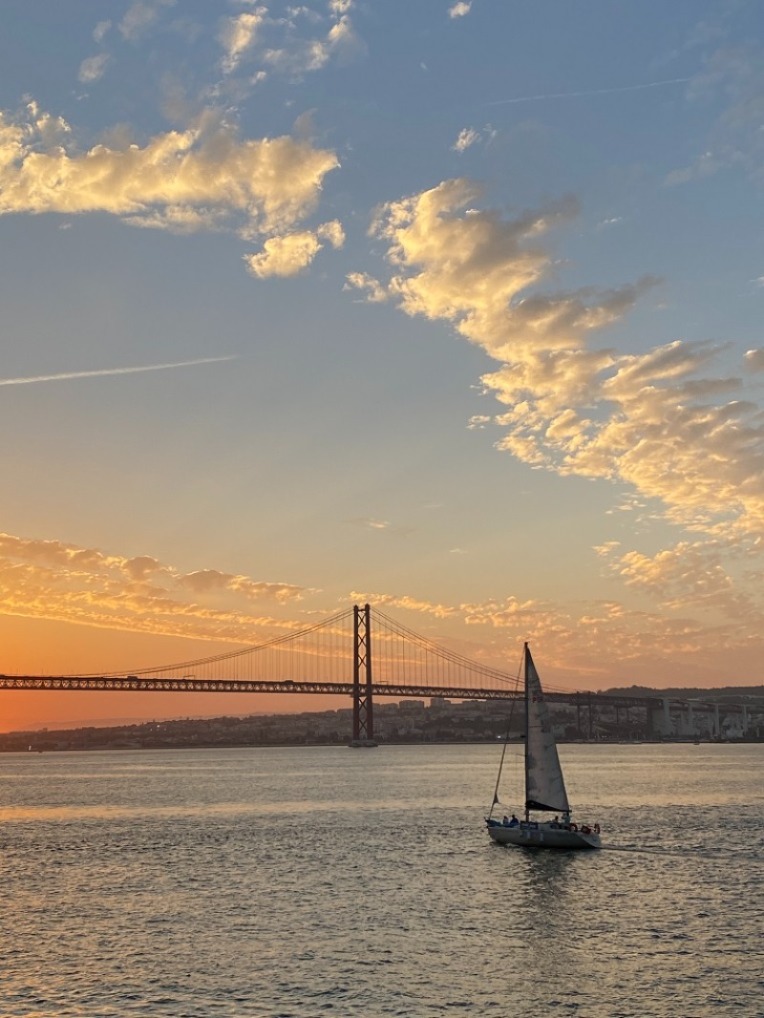 view from Atira-te ao Rio Restaurant & Bar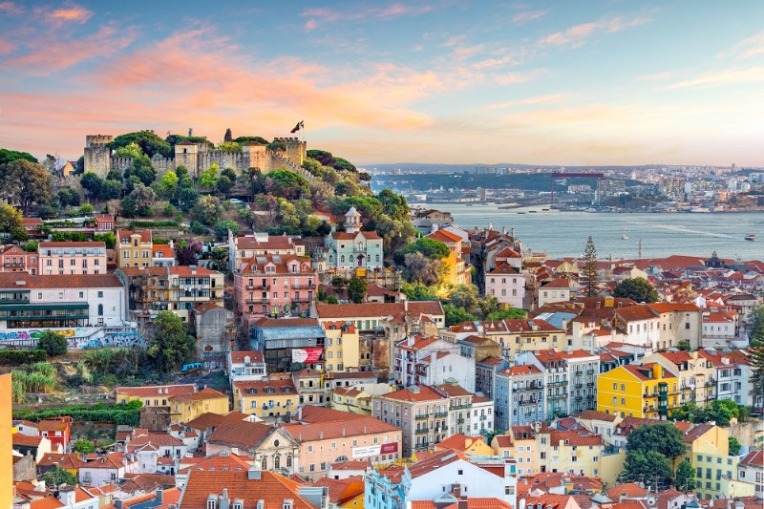 Miradouro da Senhora do Monte
Sunset Spots & Rooftops
Atira-te ao Rio Restaurant & Bar – if there is no table available, it is possible to only get drinks and watch the sunset
Park Rooftop
Java Rooftop – fancy cocktails and a great sunset view
Lumi Restaurant & Rooftop
Camo Rooftop – the restaurant is not great but the bar is nice and there is a lot of seating space
Miradouro de Santa Luzia
Miradouro das Portas do Sol
Miradouro da Senhora do Monte – the highest viewpoint with the best view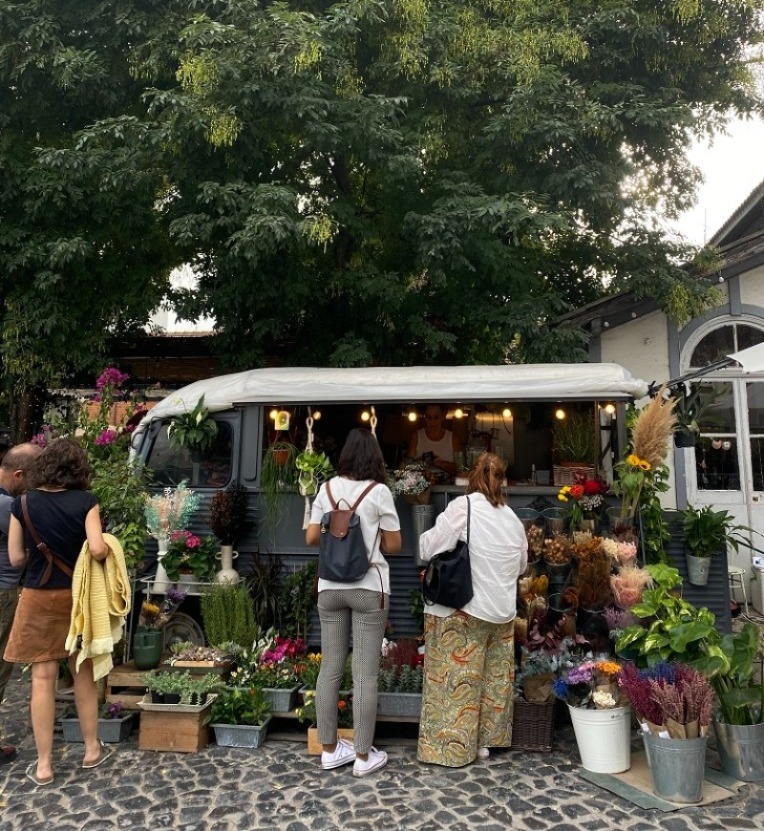 Other recommendations
LX Factory – an old factory venue with cool local stores, food and overall an amazing vibe
Feira da Ladra - flea market on Tuesdays and Saturdays in Alfama
Jardim do Principe Real market on the weekend
The Botanical Garden – here you can see many trees and fauna from all around the world, great to escape the city and get into nature
Parque Eduardo VII – you get a great view from the top over the city
---
Where to Stay in Lisbon
Alma Lusa Boutique Hotel, com os seus 28 quartos e suites, é mais do que um hotel de luxo - é um lugar onde a cultura lusitana é celebrada. O hotel utiliza várias marcas locais e nacionais em todo o hotel para lhe proporcionar uma experiência única e memorável. Para além das comodidades de alta qualidade, o pessoal caloroso e motivado terá todo o prazer em ajudá-lo a ter uma estadia o mais agradável possível. Tal como o buffet de pequeno-almoço, que não deixa desejos em aberto, independentemente das suas necessidades dietéticas. O rústico e elegante encanto da AlmaLusa far-lhe-á sentir-se calmo e bem conservado no meio das movimentadas ruas de Lisboa.O hotel está localizado no centro, no bairro histórico da "Praça do Município", perto das deslumbrantes atracções de Lisboa, tais como monumentos históricos únicos, museus extraordinários, marcas exclusivas de compras locais e mundiais, uma vida nocturna de classe mundial com restaurantes, bares e tascas da moda. Ideal para explorar a cidade a pé ou em transportes locais. Eléctricos, autocarros e metro, bem como táxis e bicicletas de cidade são muito rápidos e fáceis de alcançar. Uma caminhada de 2 minutos leva-o ao rio Tejo, cujas margens o convidam para uma corrida matinal, um passeio de bicicleta ou um passeio. Devastado por terramotos, tsunamis e incêndios, Baixa/Chiado renascido com praças espantosas, palácios, igrejas e capelas, lojas, restaurantes e bares dentro da famosa atmosfera "Pombalino".Todos os quartos estão equipados com:camas e colchões Colmol, Sanindusa Power Shower, papel Renova, artigos de higiene pessoal Castelbel, Wi-Fi, Samsung 4G smartphone, Delta tea and coffee maker, e outras comodidades e serviços solicitados pelos clientes. Estes incluem camas extra (apenas em suites), quartos adequados para deficientes, berços, limpeza a seco, chaleira e muito mais.O parque de estacionamento está disponível nas proximidades, sem necessidade de reserva.

O As Janelas Verdes é um pequeno palácio do século XVIII localizado na bonita rua de mesmo nome de Lisboa. Situa-se ao lado do Museu de Arte Antiga - um museu de fama mundial e, junto com o Gulbenkian, um dos melhores de Lisboa. Este hotel de Lisboa tem certamente uma forte tradição cultural e literária. Diz-se que Eça de Queirós, o grande romancista português do século XIX, viveu lá e baseou a casa mágica "O Ramalhete", no seu romance "Os Maias", no As Janelas Verdes.A ala antiga das Janelas Verdes, com os seus pequenos objetos de arte, pinturas e lembranças nos leva de volta a um período em que a vida parecia menos apressada e mais refinada. A nova ala, embora tenha uma decoração e um toque mais contemporâneos, ainda combina perfeitamente com a atmosfera histórica. Todos os 17 quartos transmitem uma sensação leve e arejada, são decorados com muito bom gosto e proporcionam alguns toques pessoais encantadores.O terraço no último piso da ala nova oferece excelentes vistas de Lisboa e do rio Tejo, enquanto o pequeno jardim do hotel é um excelente local para respirar a calma da antiga Lisboa e saborear o seu pequeno almoço.

Imagine que queira visitar o centro de Lisboa e ficar num belo apartamento em vez que num hotel. Bem, nesse caso o Baixa House com os seus belos apartamentos localizado no coração do bairro histórico da Baixa poderia ser a escolha ideal. Fica a 5 minutos a pé de alguns dos pontos mais famosos da cidade, como a Praça do Comércio, da Figueira e o Rossio - e a 10 minutos do Chiado, mesmo na rota do elétrico nº 16.O Baixa House é um edifício histórico inicialmente construído logo após o terremoto de Lisboa em 1755. A sua recente restauração cuidada deu-lhe um toque modernista. A atmosfera é acolhedora com um design de interiores que inclui artesanato português variado. Cada apartamento tem o nome de um parque de Lisboa que também inspira o seu design.O Baixa House oferece um novo e único tipo de alojamento: apartamentos com um serviço que inclui limpeza diária, pequeno almoço e serviço permanente para qualquer coisa que o viajante desejar. Os apartamentos podem ser alugados por dia, pois são limpos diariamente. Nas estadias mais longas, a roupa de cama e as toalhas são mudadas uma vez por semana. A cozinha está perfeitamente equipada.

Casa das Janelas com Vista é um pequeno hotel, situado na parte mais tranquila do Bairro Alto, que oferece as melhores vistas de Lisboa. Proporciona um ambiente único e familiar, feito de pequenos detalhes, sabores e sensações. Dispõe de 12 quartos duplos e 3 suites familiares.

A stay at Dare Lisbon House will transport you back in time whilst simultaneously springing you forward into modern day life in Lisbon. The 200 year old building, built after the earthquake of 1755 and now part of Lisbon Pombalina's Public Interest Group, has been refurbished and reinvented with family at its heart. You can still see the 18th century details throughout the building, for example the visible arches, stone walls, characteristics of Pombaline construction, original wall paintings with decorative frescoes, and tiles. Dare Lisbon is grounded in both energy sustainability, visible through its chosen materials and highly efficient equipment, and social sustainability, with the use of local suppliers and artists. Traditional and local woodworkers, carpenters, painters, and sculptors have poured every bit of Portuguese soul into the refurbishment of this historical building. Choose from one of the elegant and welcoming 23 apartments, composed of a bedroom, bathroom, and living room with kitchenette. Enjoy the contemporary decor that combines modernity with the small details of the history and tradition of the building and the work of the artists, who made the rooms so special. You'll feel comfortable and at home surrounded by the wood and marble noble coatings and warm colours. Located in the heart of Baixa Pombalina, close to Praça do Rossio, Dare Lisbon is in the ideal place to explore Lisbon from. So do you dare to make your stay unforgettable and extraordinary?

Do you love mingling with the locals? Then, The Dear Lisbon Gallery House is just the right place for you!Located in the very centre of Lisbon, only 200 metres from Bairro Alto, this boutique small hotel Dear Lisbon Gallery House welcomes you in its wonderful interiors with a delicious drink!With all the famous attractions within walking distance, nice restaurants and bars all around the property and a nice terrace to enjoy the beautiful view, the Dear Lisbon Gallery house offers the perfect setting for you to enjoy your Lisbon city break to the fullest.All the large and tidy rooms are equipped with a flat-screen TV, an air-conditioning system, a wardrobe as well as a private bathroom including a rain shower and free toiletries. Certain units even include a nice city view and a terrace. But the true highlight of the place is for sure the beautiful modern interior design. There, you will appreciate the elegance of luxury accommodation while enjoying the cosy atmosphere of your home. In the morning, head to the ground floor to enjoy a fresh and tasty breakfast buffet that offers all you can ask for. What a perfect start to the day!Do you want to explore the city at its best? The friendly and attentive staff will be more than happy to give you some very secret tips about the city. Are you looking for charming accommodation with a friendly and cosy atmosphere? Stay at the fantastic Dear Lisbon Gallery House - you won't be disappointed!

Localizado no coração de Lisboa, Caro Lisboa é um dos bairros mais antigos de Santa Catarina, junto ao Bairro Alto, um dos bairros centrais de Lisboa. Caro Lisboa - Casa de Encanto oferece uma experiência única em seus 19 quartos e vistas sobre a cidade, com dois edifícios renovados com um terraço ao ar livre com piscina. Os quartos oferecem uma decoração de descoberta, viagens, literatura e memórias usando vários elementos de arte conhecidos no nosso património cultural. Cada quarto tem sua própria casa de banho moderna e está equipado com ar condicionado, aquecimento e TV de tela plana a cabo. Acesso sem fio está disponível em todas as áreas e quartos. Apresentando uma moderna sala de estar, uma biblioteca e uma cozinha típica de Lisboa, os hóspedes podem desfrutar de um pequeno pequeno-almoço requintado com frutas frescas, vários tipos de pão, geléias caseiras, vários tipos de chá ou café e bolos cozidos recentemente. Os hóspedes podem relaxar no jardim ou desfrutar de uma bebida à noite. Caro Lisboa - Encantadora casa situada a 850 metros do centro de transportes "Cais do Sodré" ou estação de metro "Baixa-Chiado". A partir daqui, os hóspedes podem explorar toda a cidade de metro, ou tomar um trem para Cascais ou Sintra via trem. A área comercial do Chiado fica a 12 minutos a pé e o animado Bairro Alto fica a 500 metros. O Aeroporto Internacional de Lisboa encontra-se a 9 km. Um tesouro escondido na histórica cidade de Lisboa.

Dear Lisbon Palace is located in the heart of Lisbon, 200 metres from Chiado. It is a totally renewed Palace from the 19th century with its nine beautiful Suites, which is distinguished by its charm, grandeur and uniqueness. Some of them face one of the most beautiful views over Lisbon, just a few steps away from trendy and cosmopolitan Chiado, Terreiro do Paço, Rossio and Bairro Alto Boulevard. At the ground floor, you will find the reception, and the rooms are on the first floor. But pay attention, they don't have an elevator.This little jewel does not have a restaurant, but you can find plenty of places to eat only a few steps from it, and breakfast is served directly in your room, where you can enjoy your flat TV screen, minibar and your Nespresso coffee machine (capsules are free).Even if some rooms might be slightly noisy because of the lively surrounding area, we think this place is an ideal romantic price worthy accommodation for couples and for those who want to enjoy Lisbon by foot, as well as its sister accommodation, Dear Lisbon in Santa Catarina.

Lisbon has a top notch luxury hotel in the cosmopolitan and trendy theatre district of Bairro Alto, the location from which the hotel gets its name. It really is fresh from the press and it is already becoming renowned as one of the best addresses in town, but then the Bairro Alto was done up by Grace Leo Andrieu - also famous for the Lancaster in Paris, for example.The design of the 55 rooms and suites have a contemporary approach of classic Portuguese style with the latest hi-tech features (Wi-Fi Internet access, etc). Facilities include a street access restaurant with esplanade, a Trendy bar, a mezzanine lounge, a private boardroom, a panoramic terrace overlooking the Tagus River for special events and fitness centre with massage. An underground car park, the famous 28 tram (provides a scenic and romantic way of getting to know Lisbon) plus the metro facing the hotel door, means guests are also very well served transport wise.

The recently opened Montebelo Apartments offer 13 modern and fully equipped 1 and 2 bedroom apartments, located in the fascinating city of Lisbon.The apartments are each beautifully designed with modern decoration and art, inspired by the elegant district of Baixa Pombalina, also known as Lisbon Downtown. Including the creative influence of the famous artist Rafael Bordalo Pinheiro, who invented the "pombalino" style and Lisbon tiles, the apartments have everything your heart desires and will welcome you with its typical Portuguese charm.The bright 1 bedroom apartments can accommodate up to 4 people, and come with a fully equipped kitchen and a bathroom with a large walk-in shower.The 2 bedroom apartments, on the other hand, can accommodate up to 6 people and are perfectly suitable for a stay with children, who for sure will love sleeping in the cosy bunk beds. Lisbon, the capital city of Portugal, is definitely worth a visit and provides interesting leisure activities for the whole family. Hop on the famous tram Number 28, eat the delicious Pastéis de Nata, educate yourself in plenty of museums, which teach you about Portugal's rich history and experience Portugal's turbulent nightlife. Did you know that Lisbon is actually one of Europe's sunniest cities with an average of 2.799 hours of sunshine each year?

This Apartment Lisbon Center is the ideal secret place to explore the wonderful historic center of Lisbon. It is located right in the heart of the city and in walking distance to the hot spots of Portugal`s capital. With bright light, high ceilings and a charmeful wooden floor on over 180 sqm, it welcomes up to 8 guests with panoramic views on Lisbon`s famous roof tops. It has 4 bedrooms, two double bedrooms feature comfortable double beds and two bedrooms have two single beds each. There is a modern bathroom with shower and toilet. Along the hall, you find an extra toilet and next to the kitchen you find an additional single shower. The spacious kitchen is fully equipped and offers an extra dining table with beautiful panoramic view. The apartment has a spacious living area which opens up to the dining area and a separate cozy TV lounge. It is on the 1st floor of a historic building, and perfect for families and groups of friends travelling together.